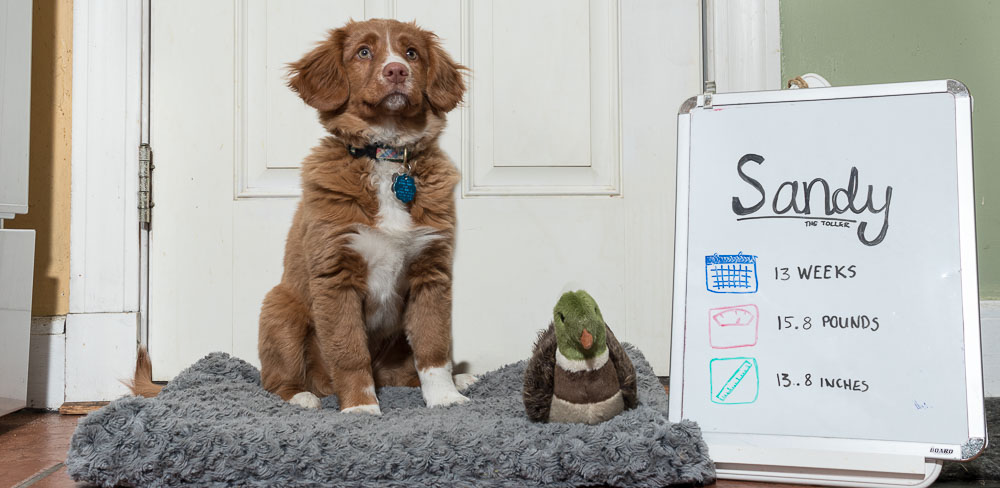 Last weekend, Sandy thoroughly enjoyed the great outdoors, going for a long walk with family around Fawn Lake and playing in Somerville with Addie and friends. She also started sitting in the backseat of the car all by herself! Another big upgrade - girl got a queen size bed! She took to it immediately, including turning it over to scratch the hell out of it. She may be getting bigger by the day, but that doesn't stop her from trying to hang out in her favorite cubby. Won't be long before she'll no longer fit in it!
The neighbors were having some tree work done, and all the big trucks and loud noises intrigued Sandy. She loved the smell of freshly cut wood.
---
First bath and beach!
---
Photo Gallery
---
Stats
| Statistic | Value |
| --- | --- |
| Age | 13 weeks |
| Height at the Withers | 13.8 inches |
| Weight | 15.8 lbs |