One dog was dock diving... and the other was Sandy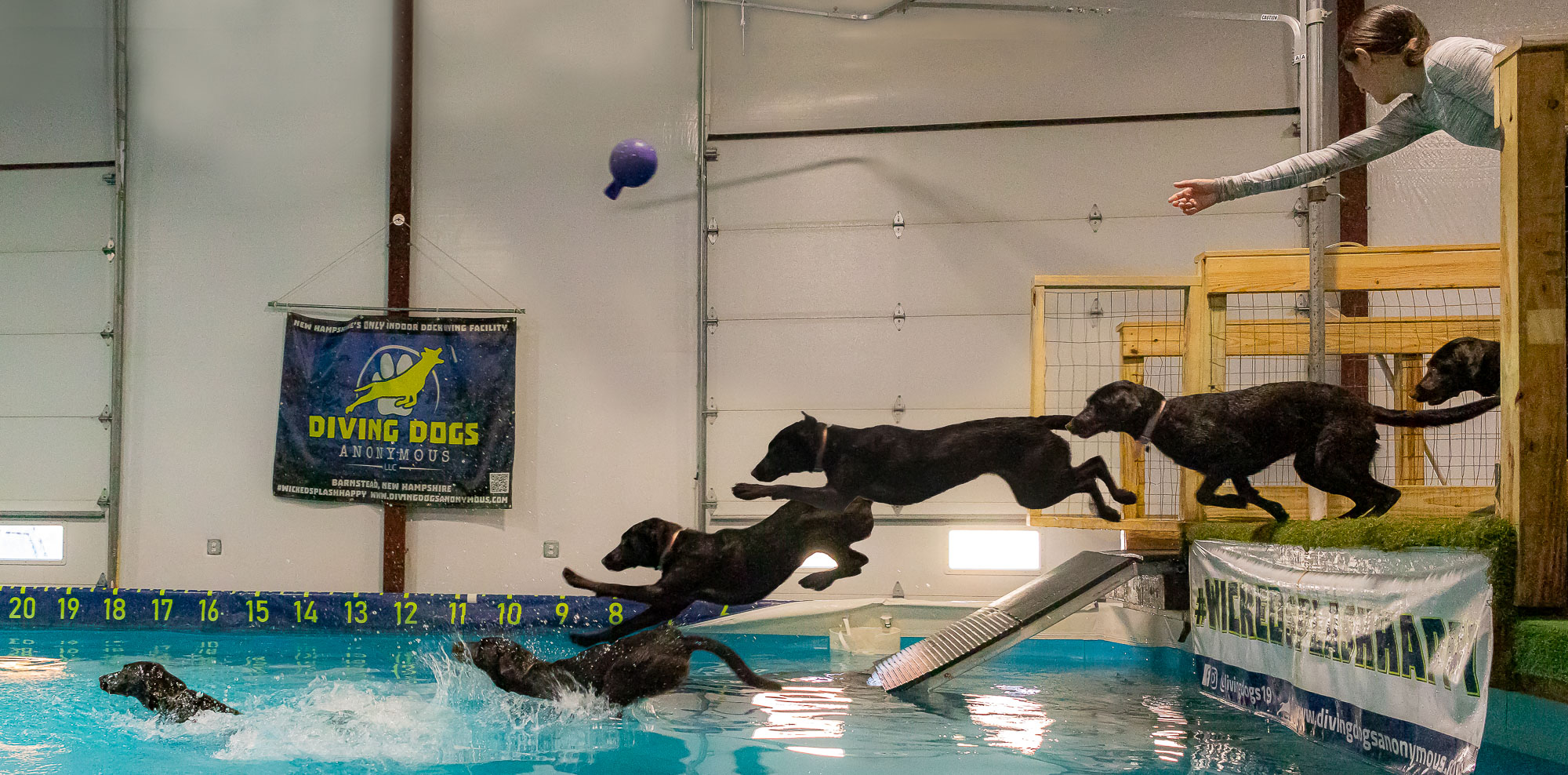 A few weeks ago, Sandy and Midge got to try out dock diving for the first time during a private session at Dock Diving Anonymous in Barnstead, NH. There were two professionals who helped ease the dogs into the pool, first by going into the water easily via the ramp, then slowly building up confidence to jumping in, and finally with a running start.
Midge did fantastic and took to it like a duck to water. The actual duck toller though… wasn't too keen on jumping in from any height. She wanted to be in the water and get the toys, just on her own terms. The one time she did go in outside the ramp, she literally dove in, which looked more like a tumble where her dew claws failed to keep her upright on the edge of the dock.
Overall, Midge loved it and did a bunch of running jumps off the dock. Sandy made her voice heard that she very much wanted to fetch the toys in the water, but by wading in.
---
Photo Gallery