Not sure where this idea started or why but...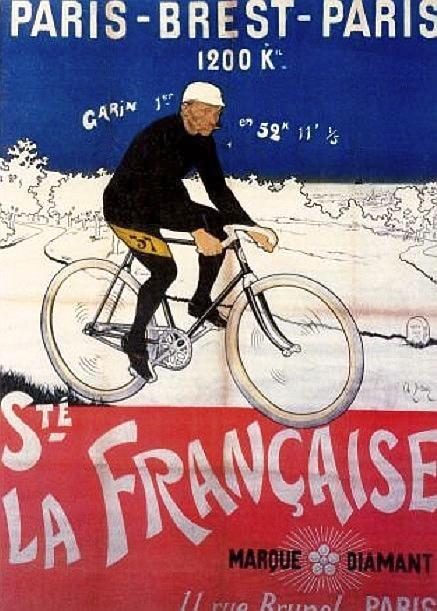 Paris Brest Paris - What Is It?
Paris-Brest-Paris is a long-distance bicycling event. Specifically, it is the crown jewel in the sport of randonneuring. I don't know why I became enthralled by it, but I've decided to attempt to conquer PBP next year.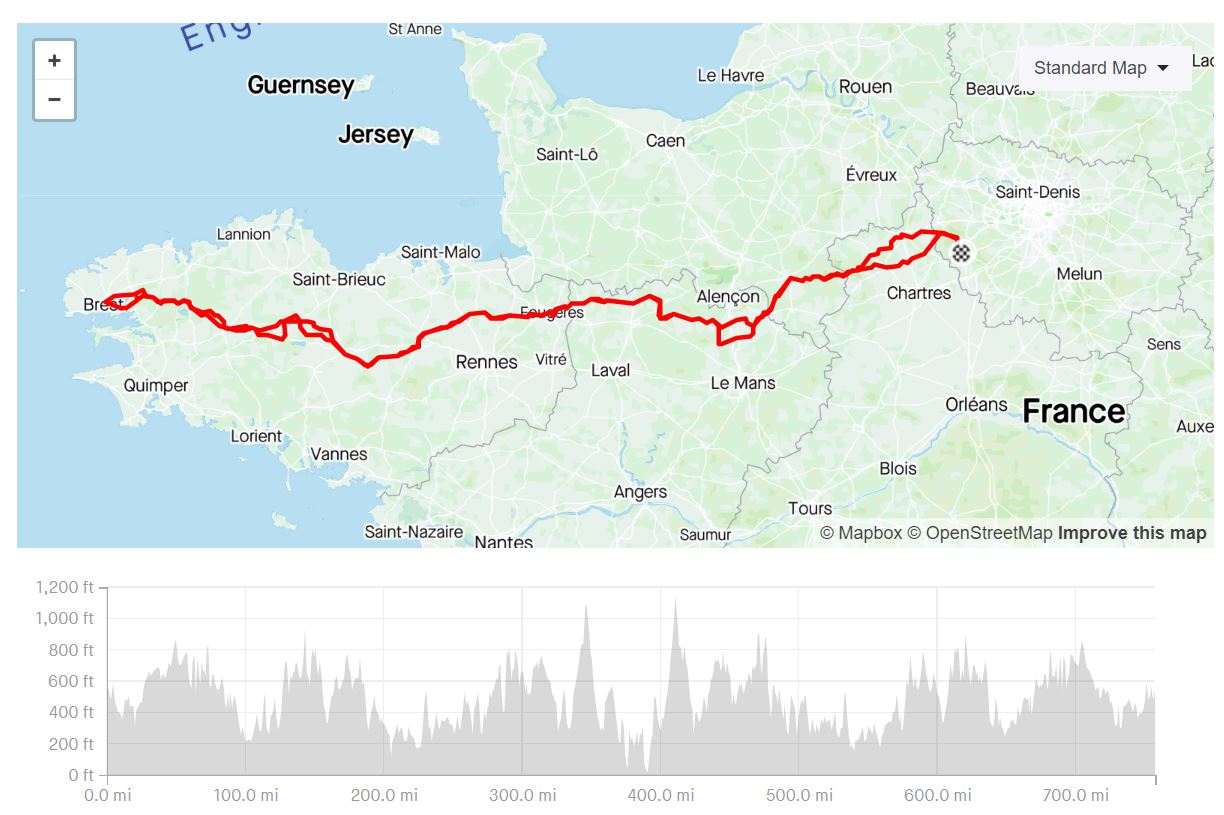 Paris-Brest-Paris is a 1,200 km (750+ miles for you imperial folks) ride with rolling hills that occurs every four years in August. The goal is to ride the route under a certain time limit - 80, 84, or 90 hours (your choice when you register). These time limits are inclusive of any activities off the bike, including eating and sleeping. The challenge is persevering on hour 70 after riding 1,000 km and still having 200 km more to go even though all you want to do is sleep. For some reason, this greatly appeals to me.
Alright, sounds miserable - how do I sign up?
In order to participate in PBP (as well as to have a shot in hell in finishing), you must do 2 things: ride a brevet series in the late spring/early summer of 2023, as well as pre-registering before the field fills up. A brevet series consists of sanctioned events of proportional time and distances. The main ones are:
Ride 200 km (124 miles) in under 13 hours
Ride 300 km (186 miles) in under 20 hours
Ride 400 km (248 miles) in under 27 hours
Ride 600 km (372 miles) in under 40 hours
In 2019, the field was a little over 6,000 participants from all over the world, and there were not enough spots for all who sought to sign up. The further you ride in the proceeding year, the earlier you get to pre-register (and therefore guarantee your spot, assuming you achieve the brevet series as required). Last time you needed at least a 300 km under your belt to get a spot. This time it could be a 400 km. Since I want to train for doing a brevet series in 2023 anyways, I plan on doing an entire brevet series this year.
Training Schedule
In order to get in shape, I read several ultra-distance endurance cycling books and created a 22 week plan for the entire buildup and brevet series events. I've been riding on my new indoor trainer for the past 5 months and have built a solid base. 🤞 the training is effective and I'm successful in the brevet series this year. If you don't hear from me on a Saturday this spring, you'll know why - I'm biking my tail off!